Goldilocks knew best - taxes are about getting it JUST right.
More importantly, it's about getting it right every single time. After all, nobody deserves even a teeny-tiny "IRS whoopsie".
OUR SERVICES
Tax Services
Stay ahead of regulation changes with our dedicated, hyper-specialized tax team that loves crunching numbers and crushing paperwork.
Tax Forecasting
You want to know how your taxes are going to shake out. It's pretty simple on the surface, right? But anyone who's filed a few returns knows that there's a lot that influences your year to year. We can help you have a clear picture of cash flow.
Tax Strategy
You don't want to pay too much. Or too little. You want it just right. There are a lot of moving parts in any business. We'll get involved and help you make decisions that align to long term strategic solutions.
Tax Returns
Yes, we do tax returns. Lots of them. But we aren't the flag-waving shop that pumps out returns by the hour. And yes, we are more expensive than walk-up shops, but that expense is backed by our SMART team of strategists who ensure you're doing it right.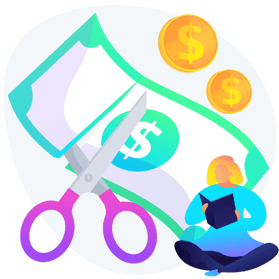 Turn Headaches Into Headway
Tax laws and regulations change constantly. We think they do it on purpose to annoy everyone, but luckily it doesn't annoy our tax nerds even in the slightest.
In fact, our tax team loves staying up-to-date on legislature changes and finding answers to the constant, difficult tax regulatory questions they get daily. Our team proves tax lovers DO exist, and they're dedicated and hyper-specialized in what they do. We'll figure out the right tax strategy to determine what you owe and mitigate any risk by making sure your paperwork is done right.
Let us do what we love (and you hate) so you can focus on the things you're best at. We might be biased, but we think it's a pretty SMART approach to taxes.
COMPLIMENTARY TAX DISCOVERY
If you'd like a preliminary analysis of your tax situation, reach out today!