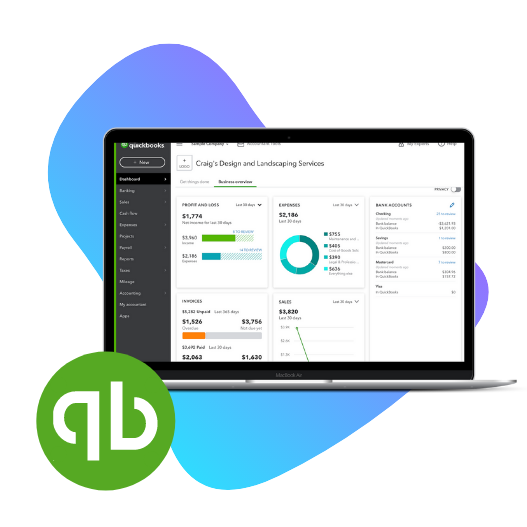 Certified QuickBooks ProAdvisor
SMART is a certified Intuit Quickbooks ProAdvisor. Multiple licensed CPAs and Staff Accountants on our team can provide a range of services in QBO - including initial account setup, cleanup, migration and ongoing bookkeeping & accounting tasks.

Cloud Collaboration
QuickBooks Online provides a single platform where business owners and SMART advisors can efficiently collaborate online. You can choose who you want to give access to your financial data and delegate access to certain areas of the business within the software.

Secure Cloud Accounting
QuickBooks' cloud-based systems operate in real-time, which means your data is always up-to-date. You can connect anytime, anywhere — office, home, or on-the-go. Also, their industry-leading security standards ensure your data is always protected and secure.
QuickBooks Features
Software to help you get sh!t done.
Business Funding
Tracking Income
Making Payments
Invoicing
Estimates
Business Bank Account
Manage Bills
Expenses
Sales Tax
Pay Contractors
Cash Flow Planning
Project Profitability
Reports
Tag Transactions
Inventory
E-Commerce
Enter Time
Receipt Capture
Full-Service Payroll
Auto Payroll
1099 E-File & Pay
Direct Deposit
Tax Penalty Protection
On-The-Go Time Tracking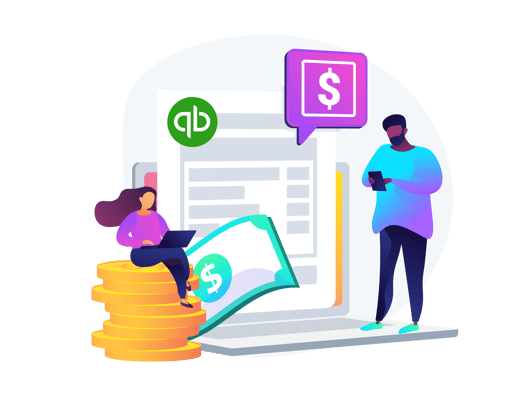 Third Party App Integrations
Quickbooks integrates with a large network of verified, third party add-on applications to help you manage all aspects of your business. These include: point of sale (POS), time tracking, inventory management, invoicing, job-costing, AP automation, just to name a few (that impact accounting). Through their interface, customers can search through a vast range of specialized softwares by name, keyword, job or category to find the best fit for their business. QBO continues to impress us with their growing list of third party application integrations and acquisitions.
Try Quickbooks for Free
Quickbooks offers a free 30-day trial of their software to give customers a chance to explore all of its capabilities before making a long-term commitment. We encourage our clients to sometimes take a month to explore all their advanced features and tools to see how they can leverage Quickbooks to drive the business forward and streamline the accounting, operational and reporting processes as a whole. Based on the unique requirements of the business, we may also recommend QBO straight out-of-the-gate for businesses needing specific functionality.
REQUEST AN APPOINTMENT
Let's start a conversation
Start running a more profitable and efficient business by forecasting your finances so you can capitalize on opportunities.